Why thousands of users love Pyramid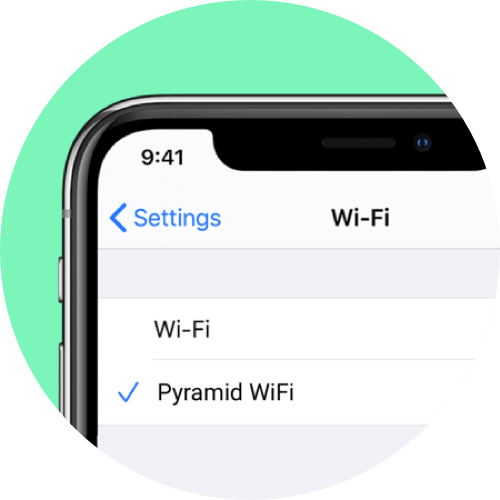 World's Most Compatible VPN
Most VPN's need you to install or configure software. Pyramid works over WiFi so you can connect literally any device without hassle.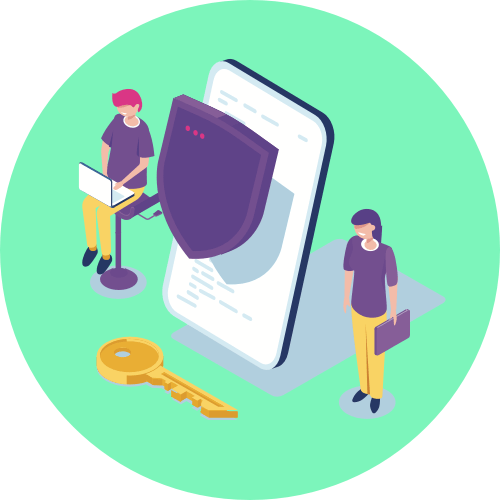 Internet providers can see everything you look at online. Pyramid keeps your browsing and download history hidden.
Almost all VPN services have limited support for TV devices. But not Pyramid, connect everything from Apple TV to XBOX in seconds.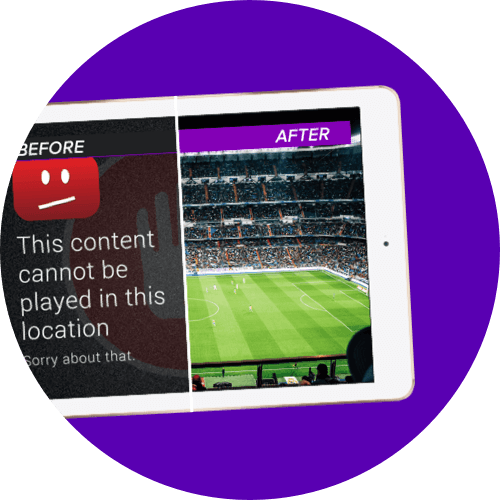 Pyramid lets you switch virtual location and unblock services including Netflix US and iPlayer worldwide. Perfect for when travelling or living abroad.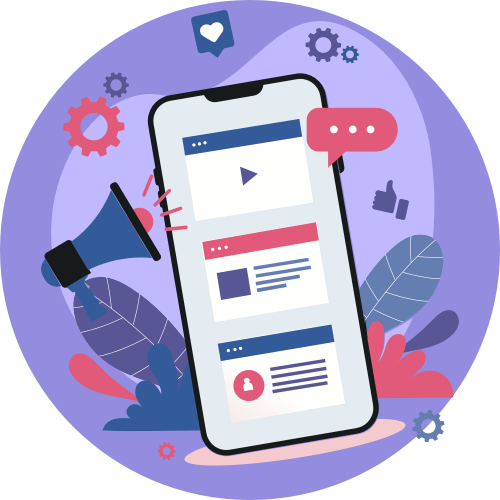 Many governments block or restrict access to popular websites. Simply turn on Pyramid to enjoy the full uncensored internet.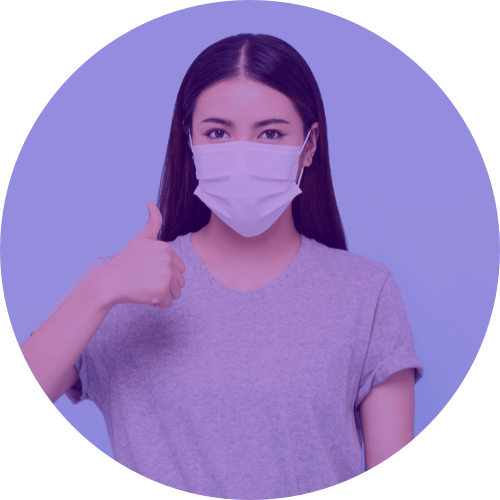 Don't like ad companies tracking you? Pyramid gives you a shiny new IP address helping to keep your browsing activity on lockdown.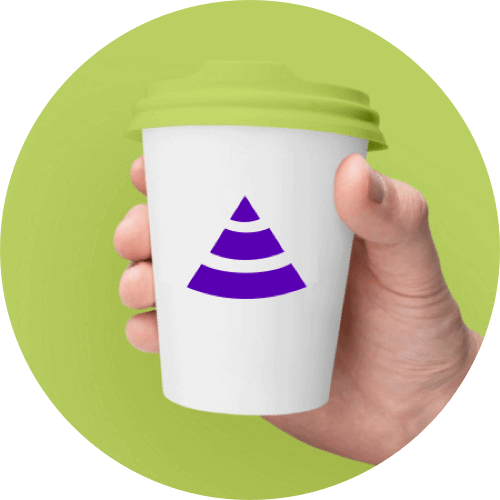 Public WiFi. Now Private.
Public WiFi in airports, coffee shops and hotels are fraud hotspots. Pyramid blocks hackers to keep you secure.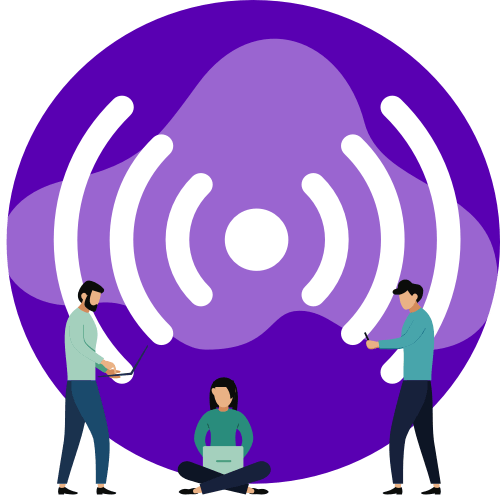 Pyramid includes free WiFi capabilities including Private USB Filesharing and extending your wireless signal
Browse the internet from 60+ countries
Browse the internet from 60+ countries
Unlock content with just a tap using the simple Pyramid app. Now, you can discover more or enjoy your favourite apps from home while living or travelling abroad.
UK
Japan
Italy
Australia
Denmark
New Zealand
USA
Ireland
Netherlands
Singapore
Norway
Romania
Canada
Spain
Sweden
Brazil
Mexico
Finland
Germany
France
Switzerland
Hong Kong
India
+ more....
Browse the internet from 60+ countries
Unlock content with just a tap using the simple Pyramid app. Now, you can discover more or enjoy your favourite apps from home while living or travelling abroad.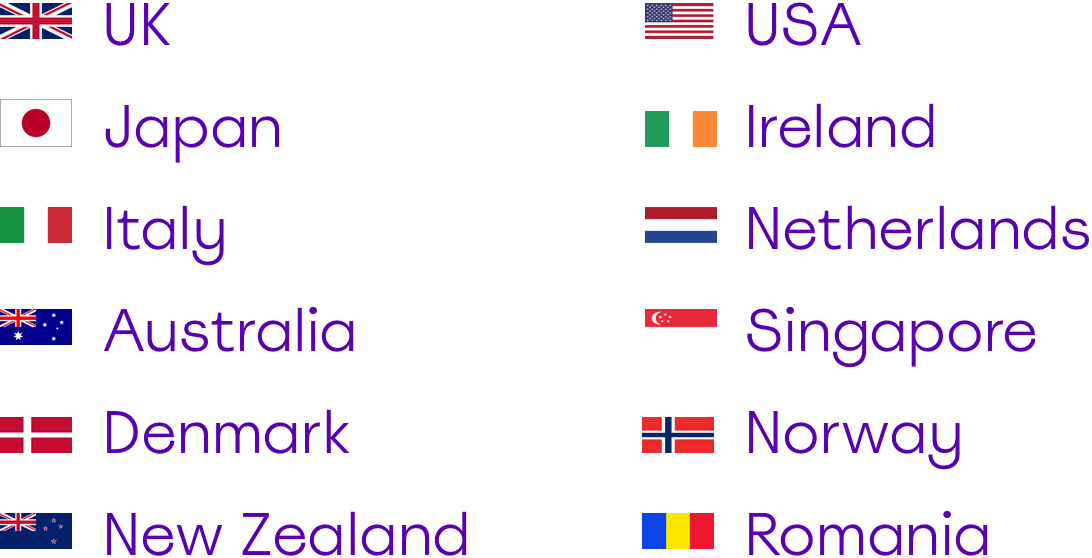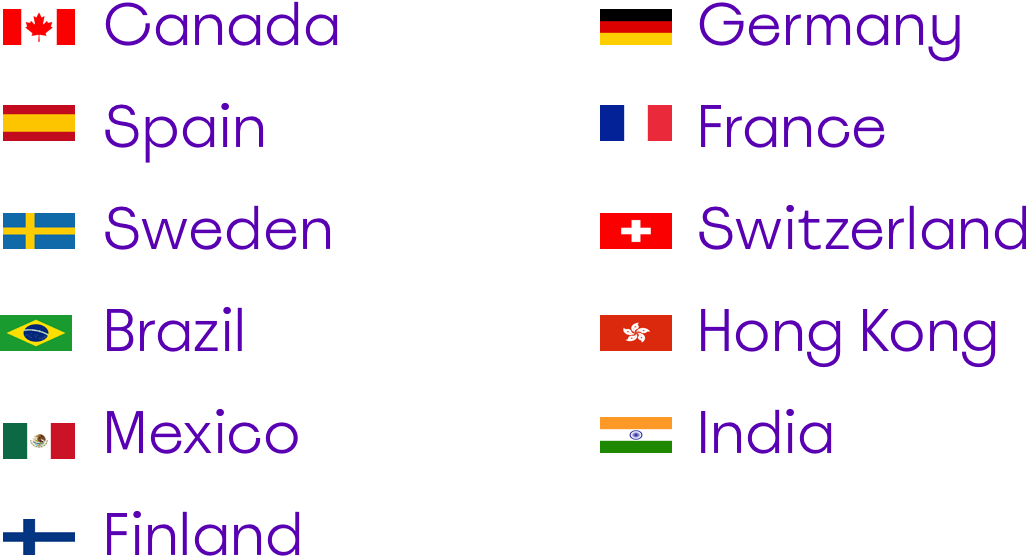 Don't just take our word for it...
Pyramid has hundreds of verified 5 star reviews on Amazon and Reviews.io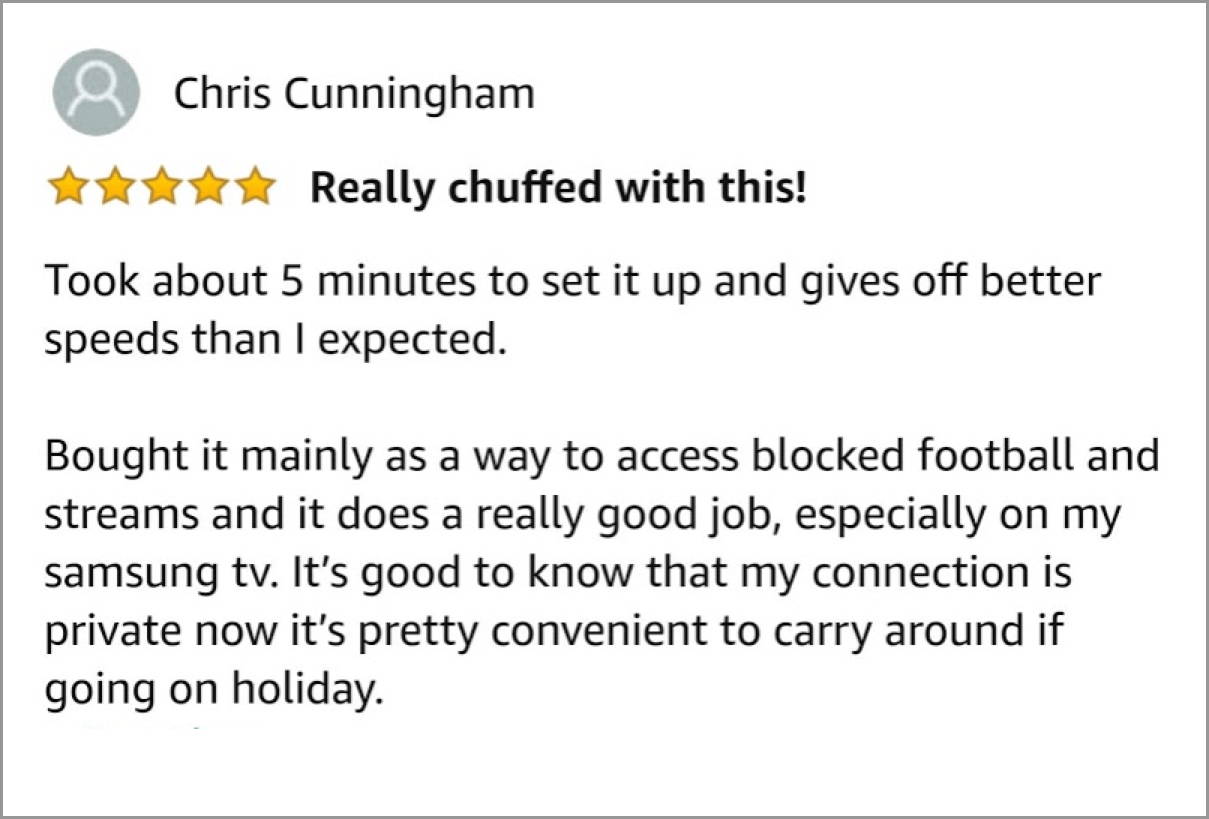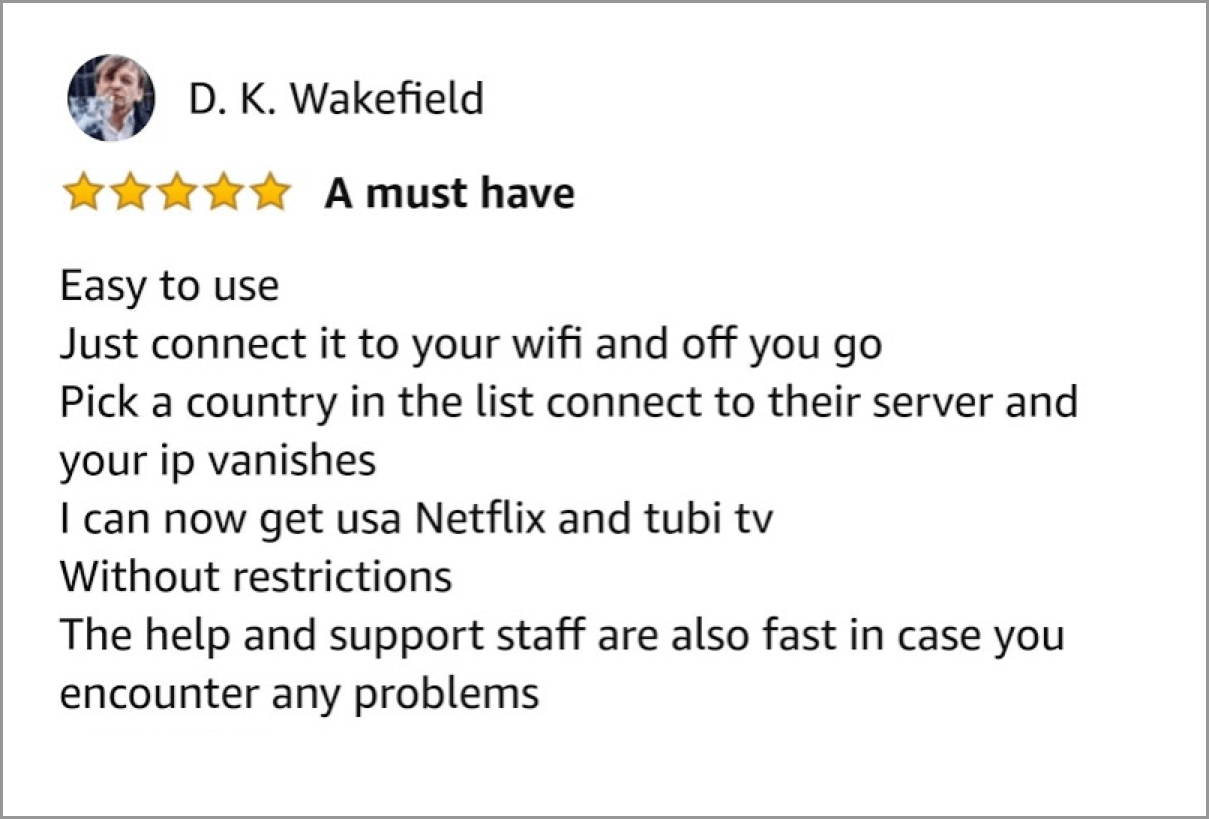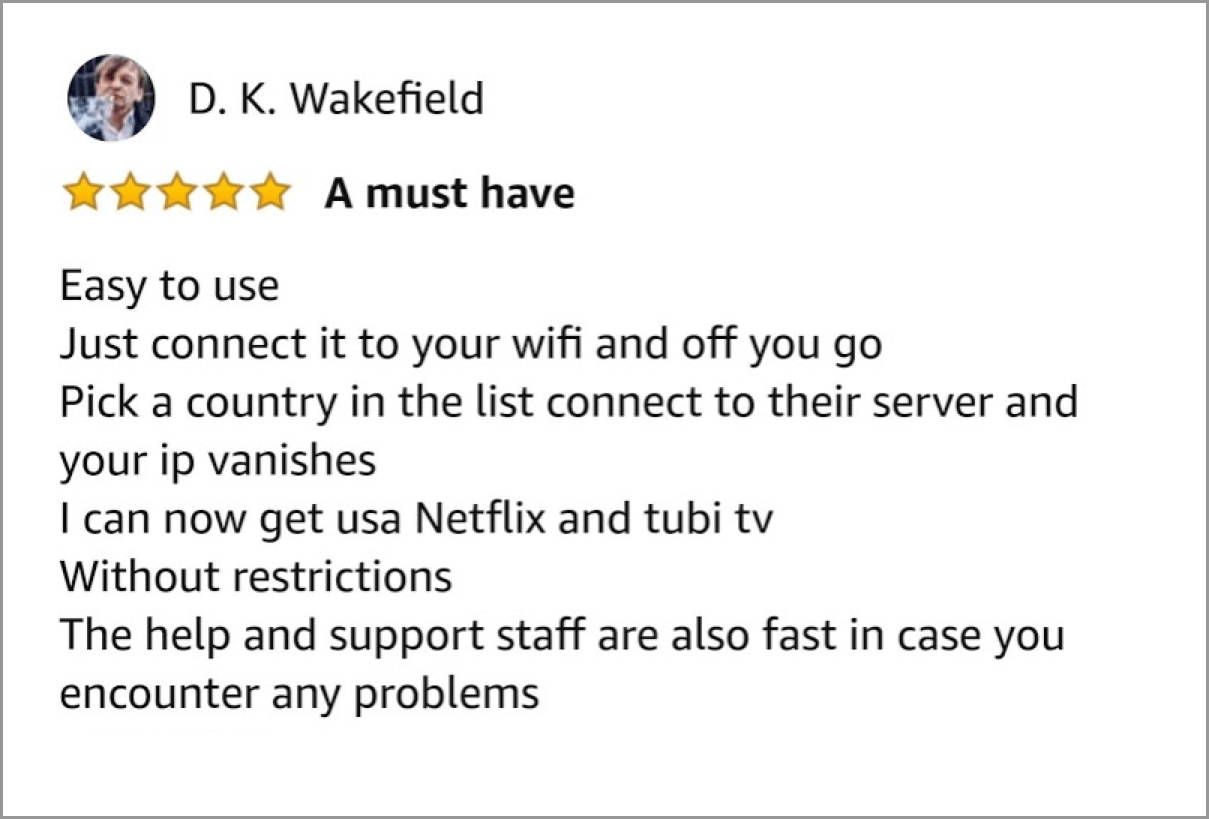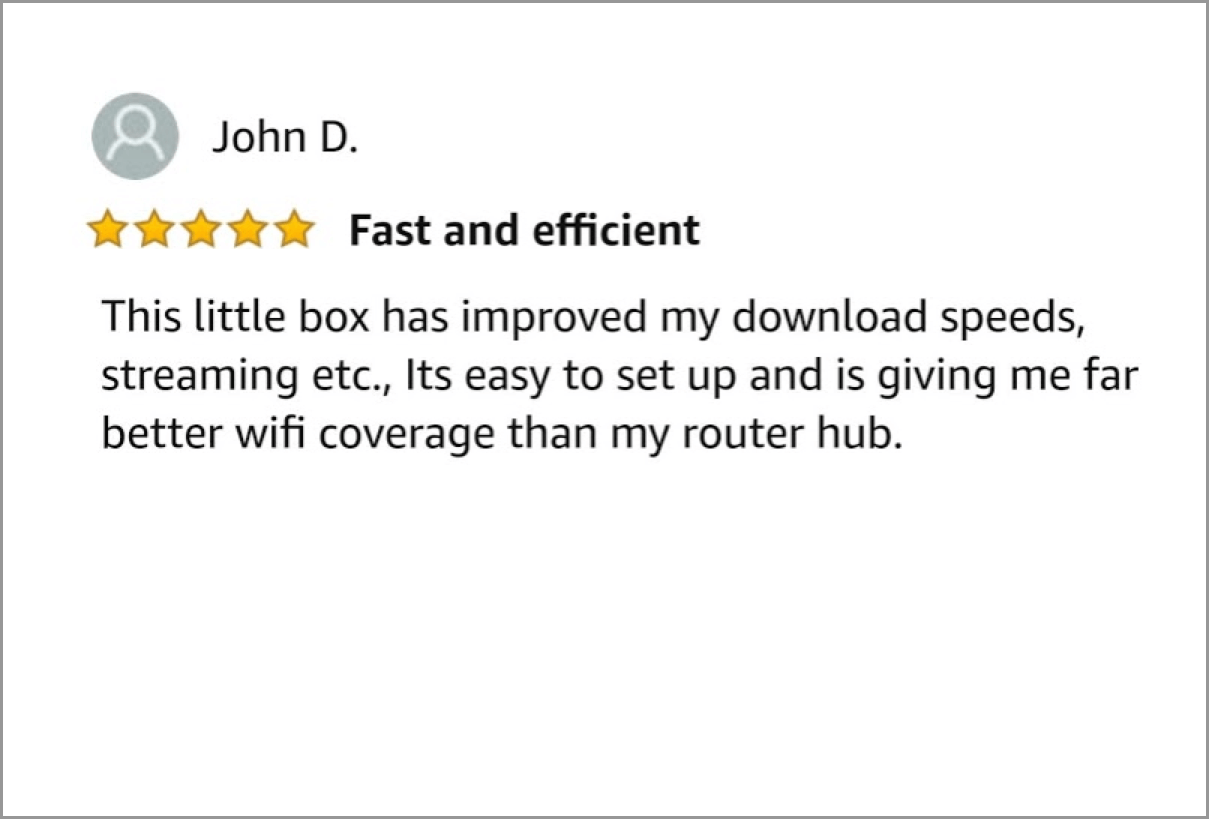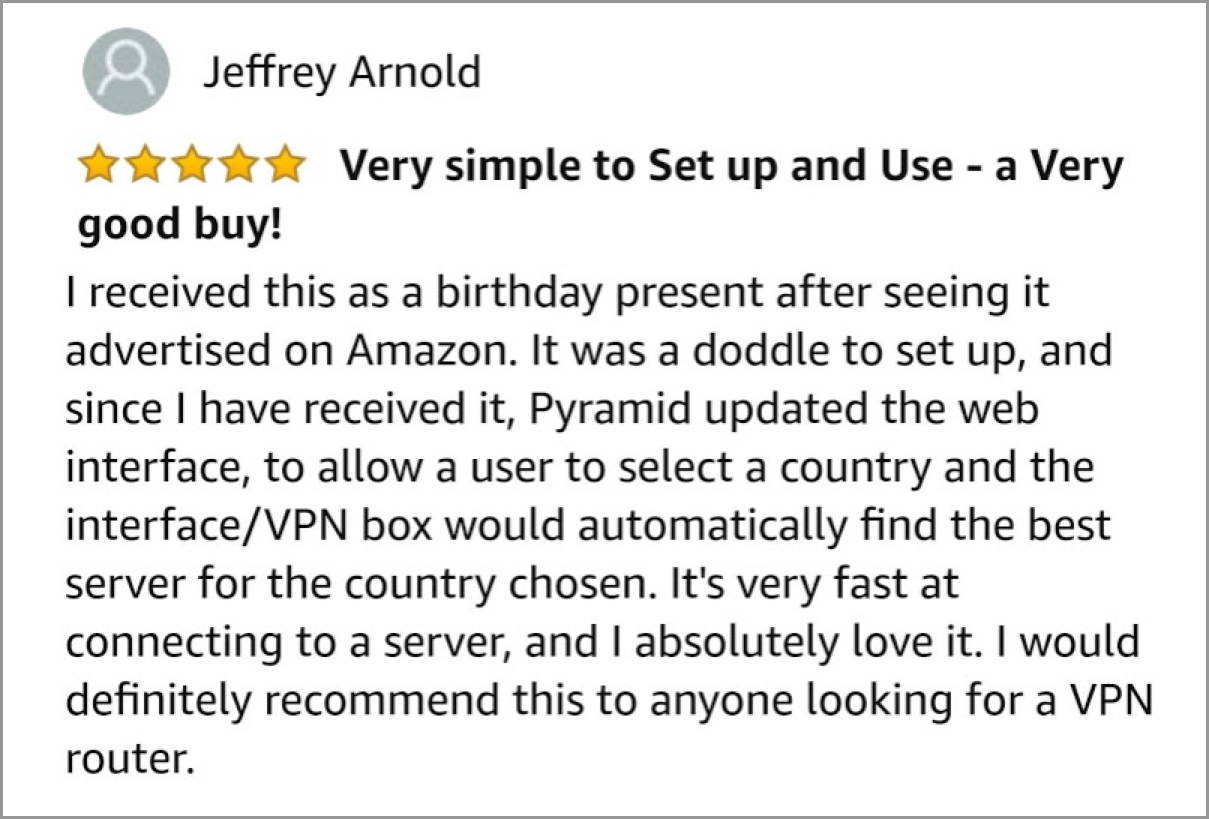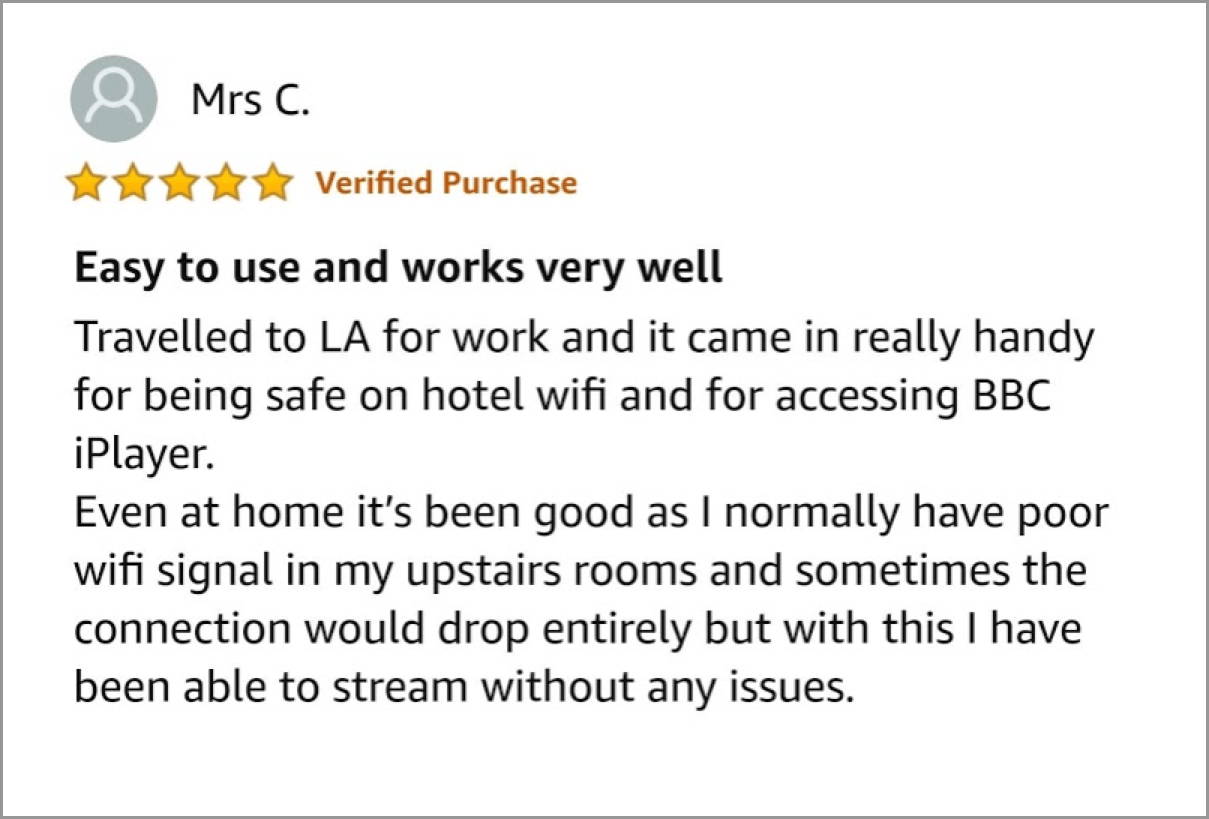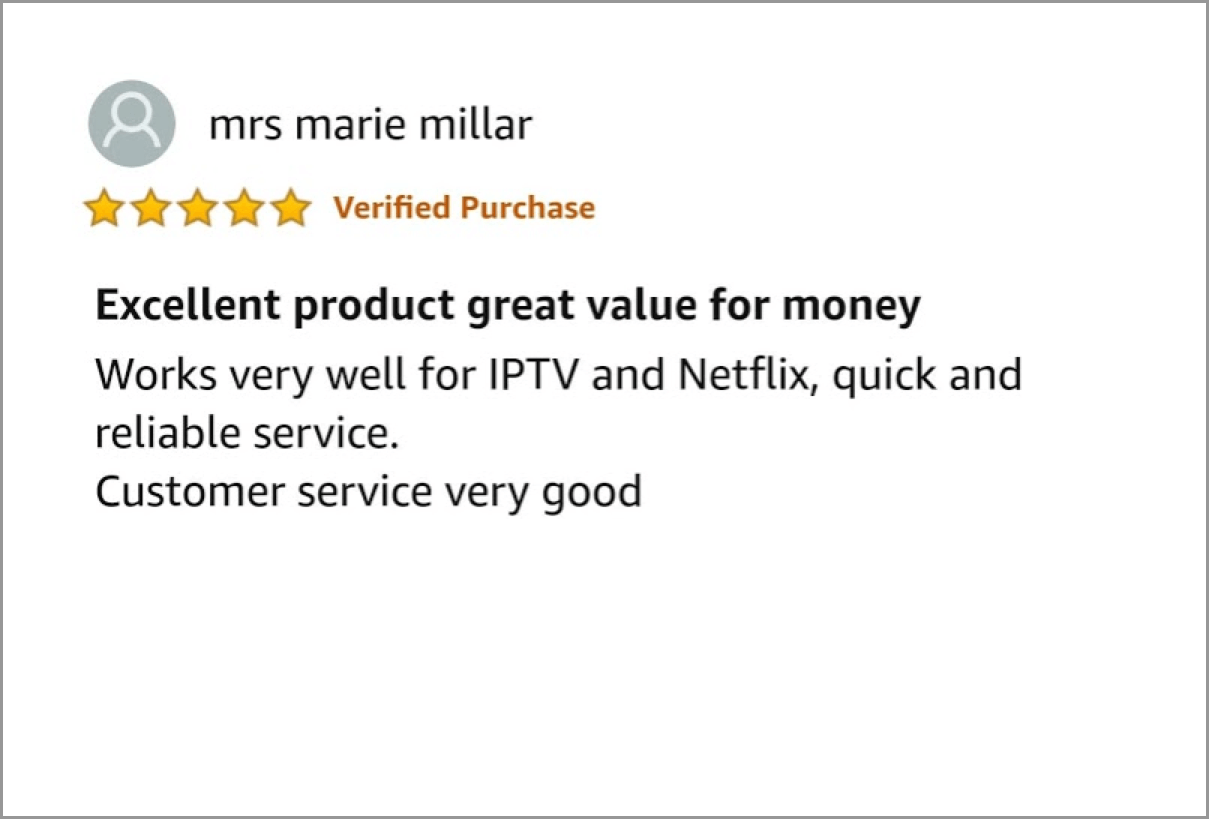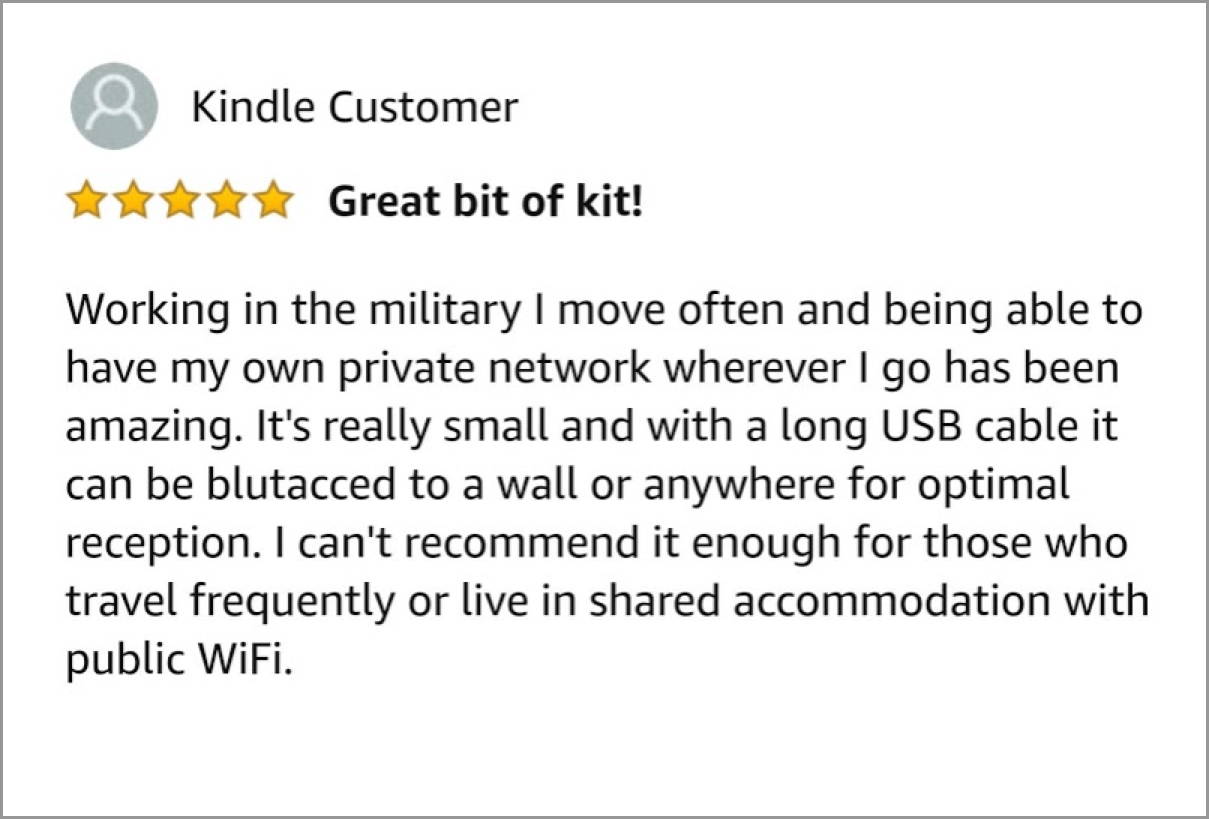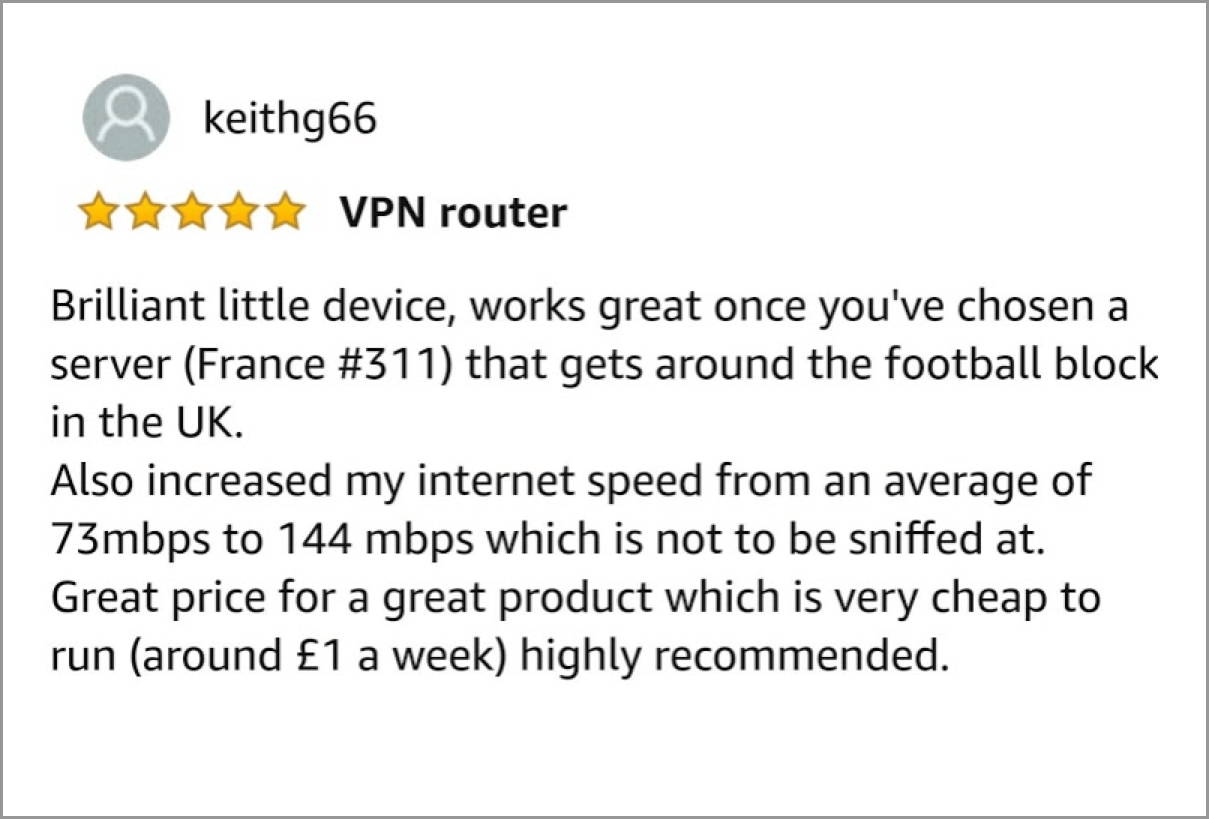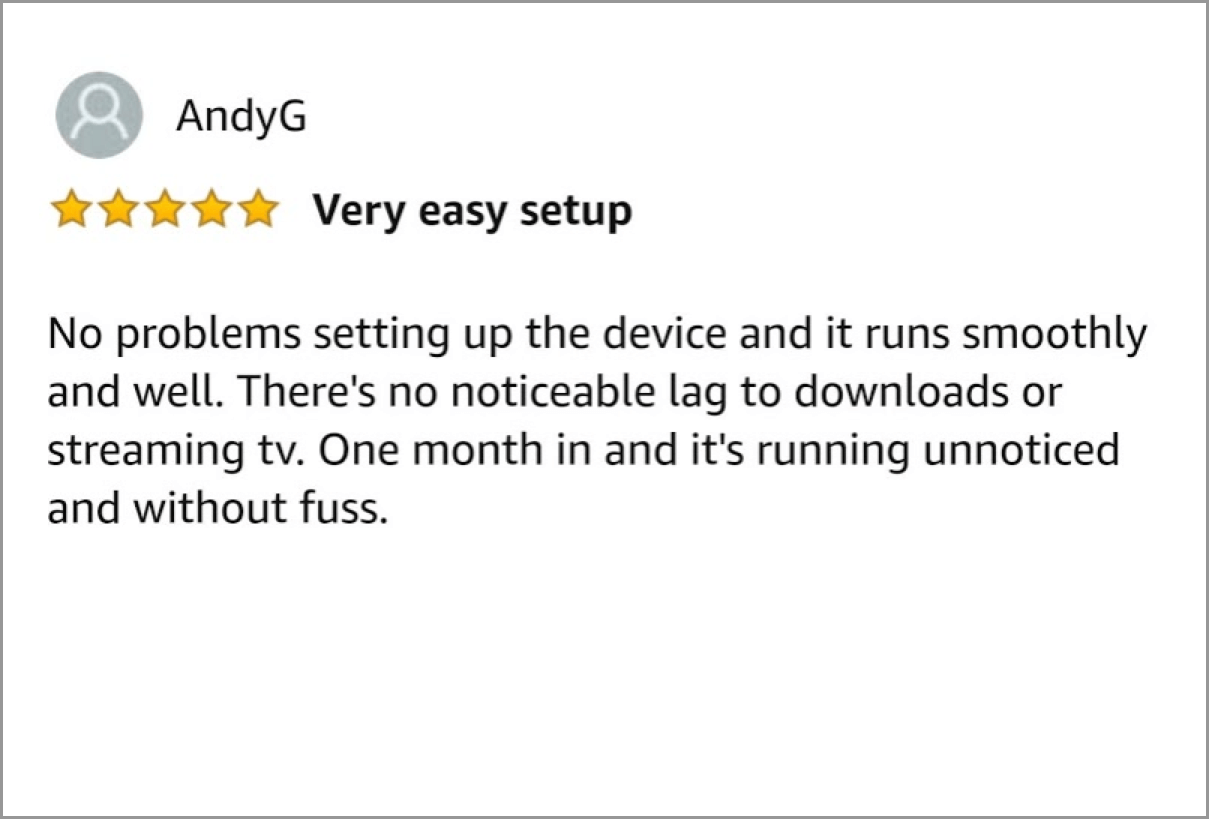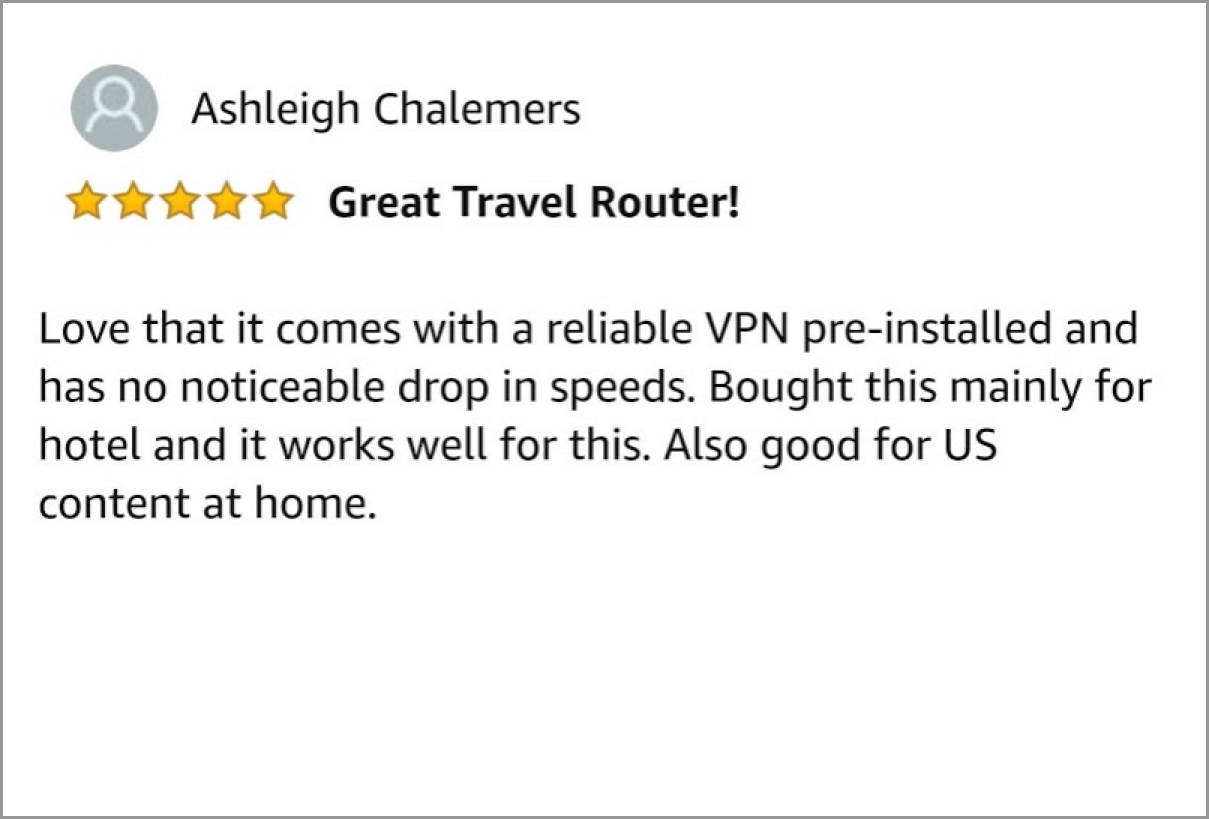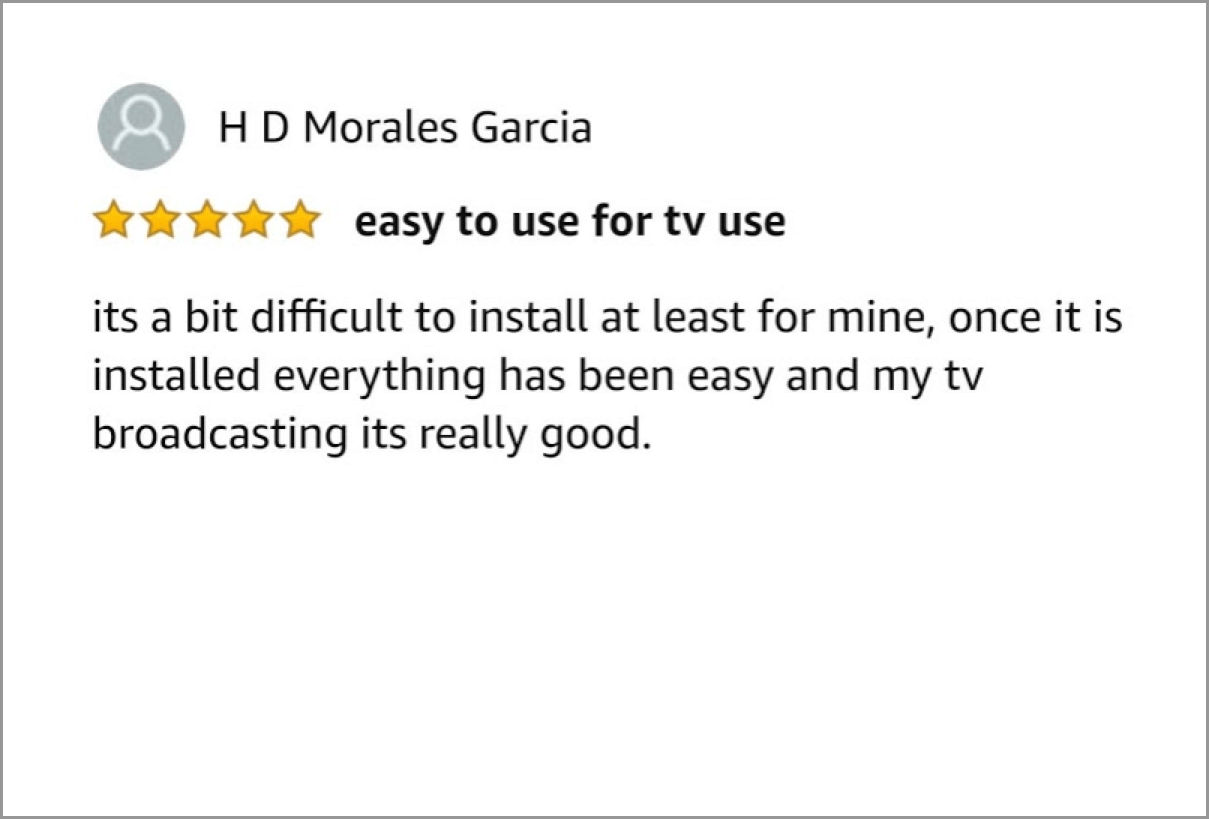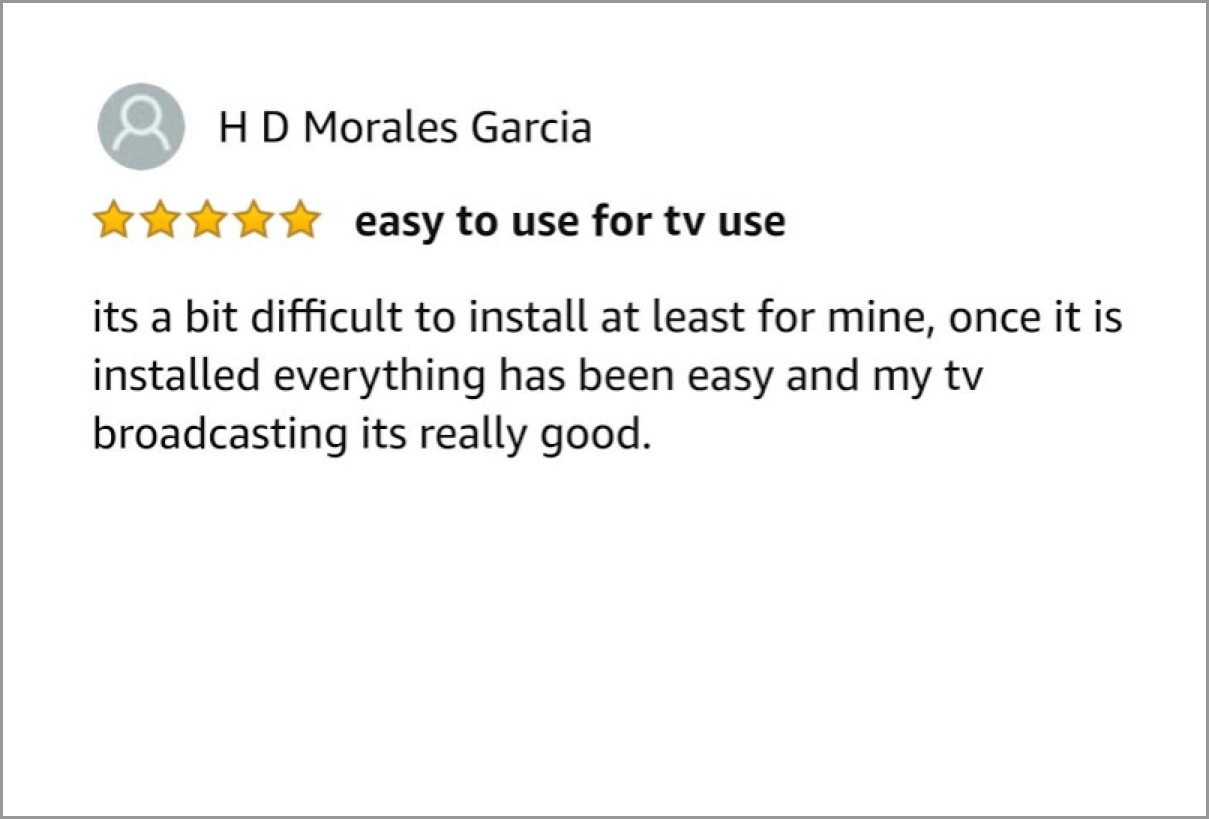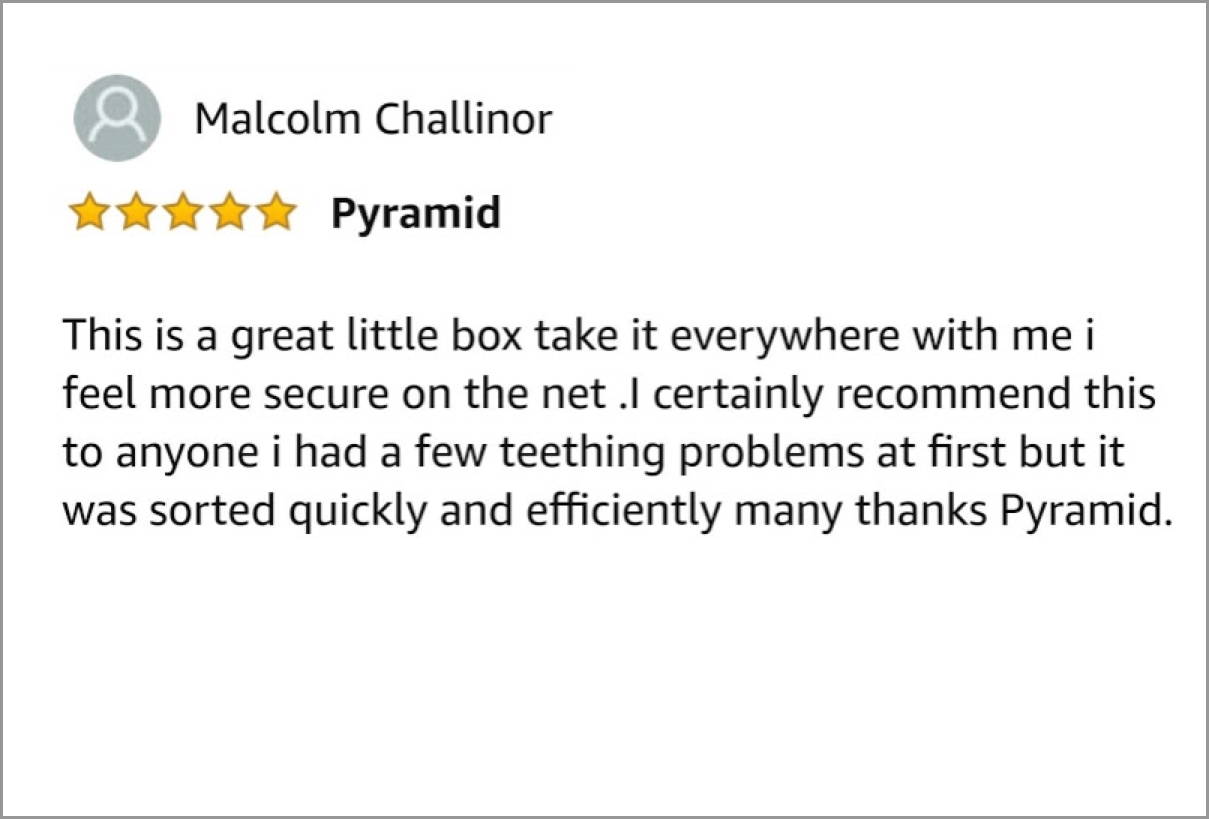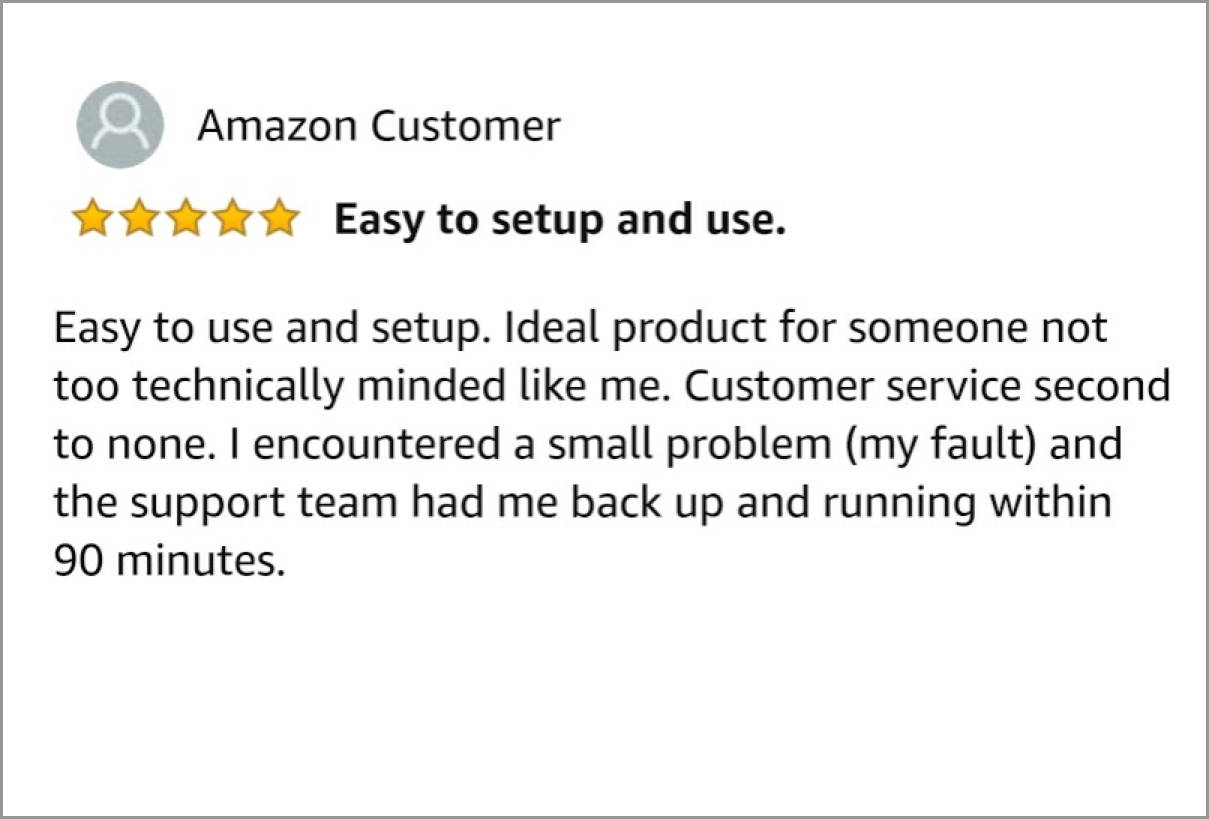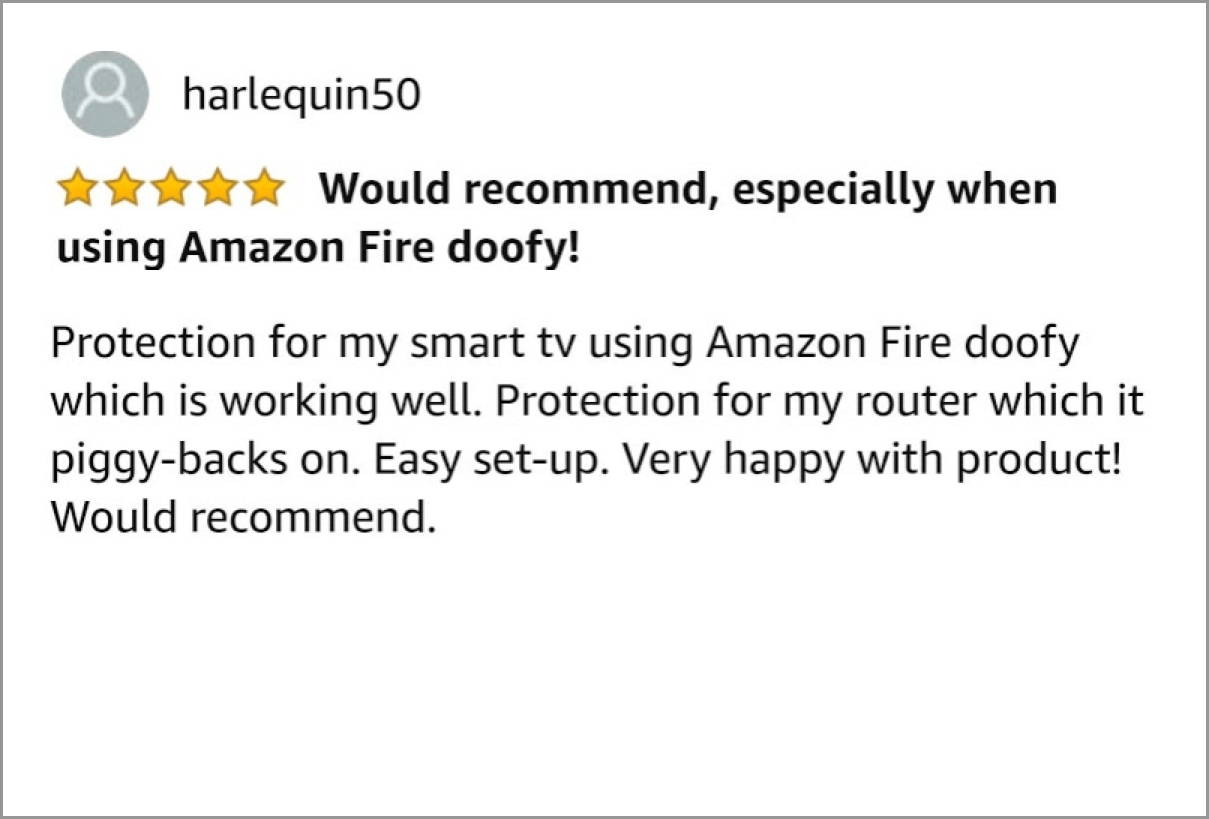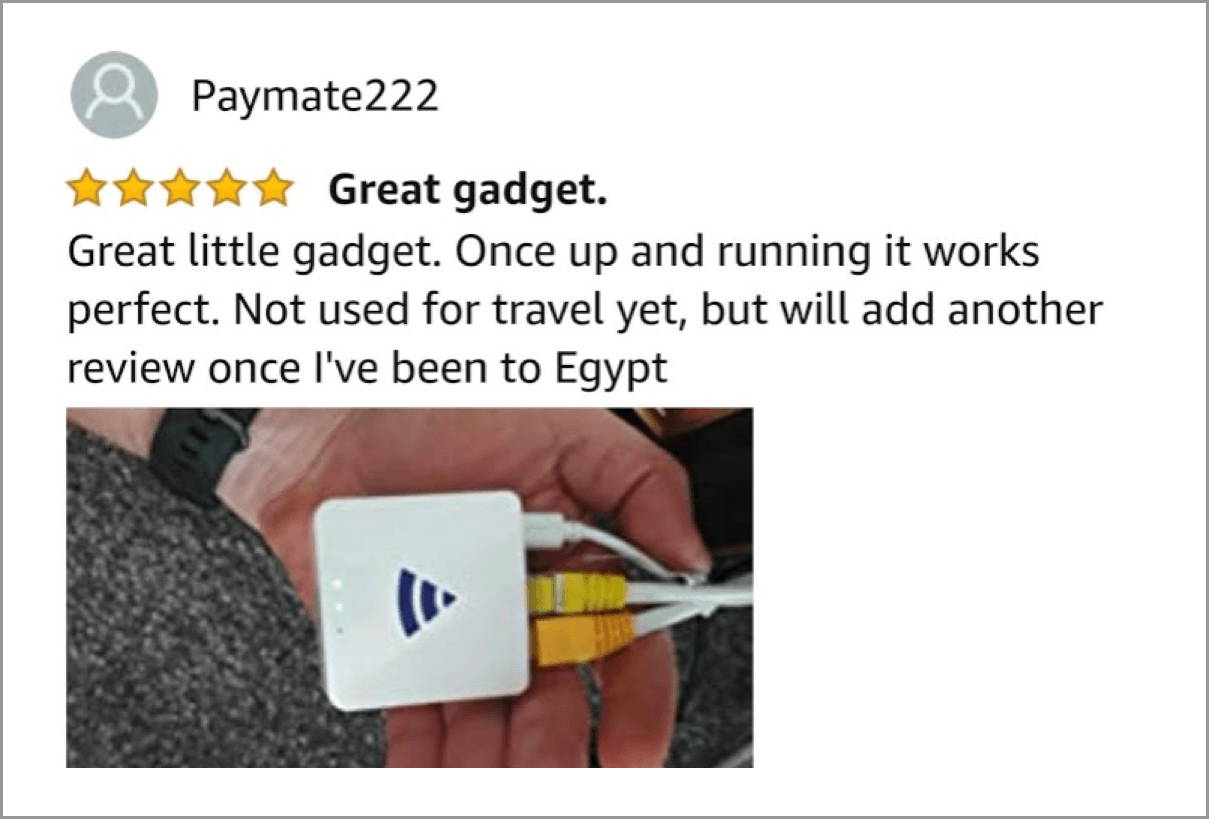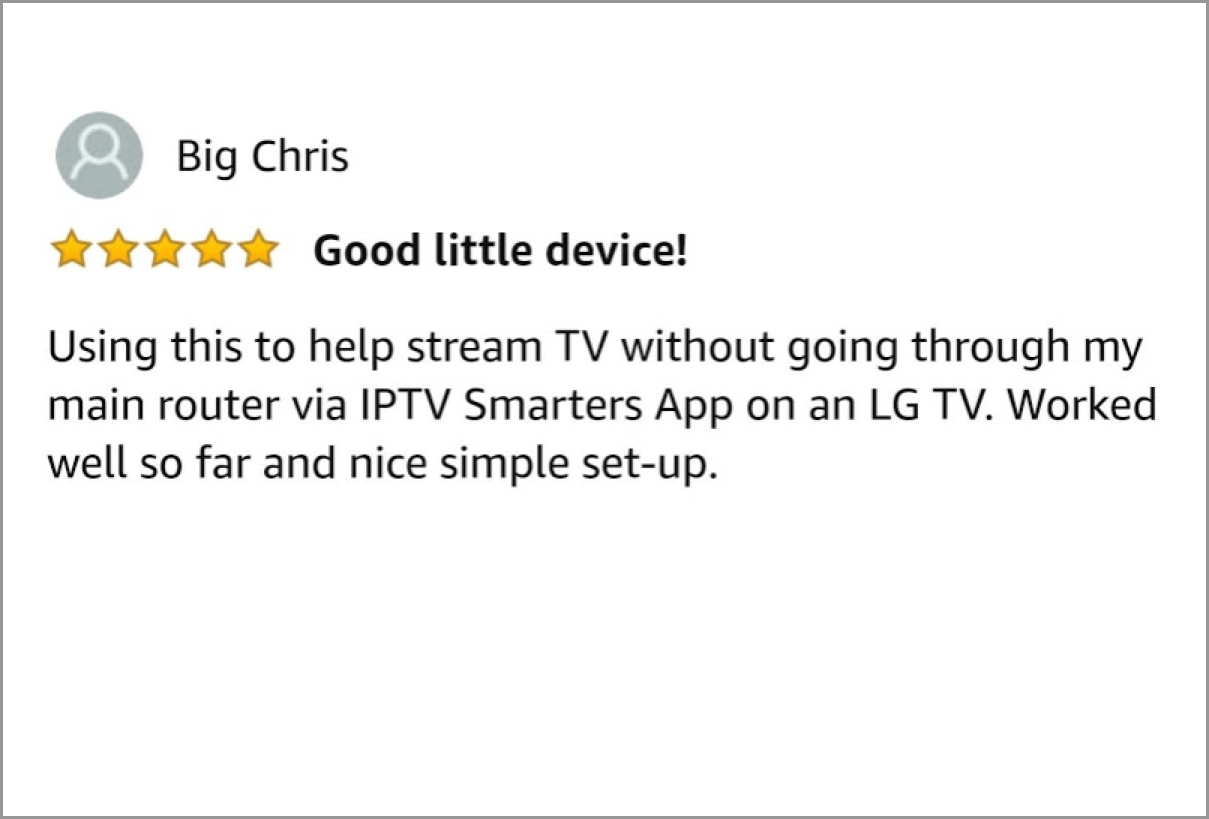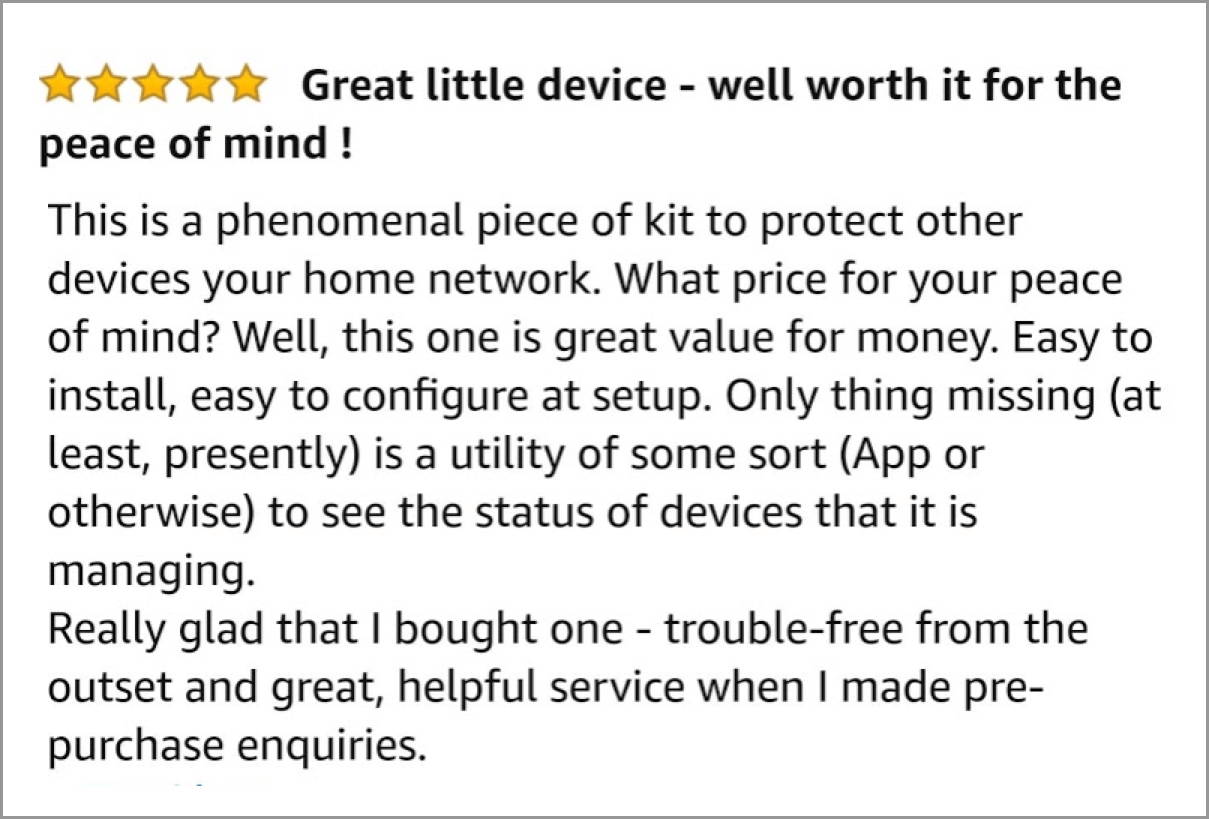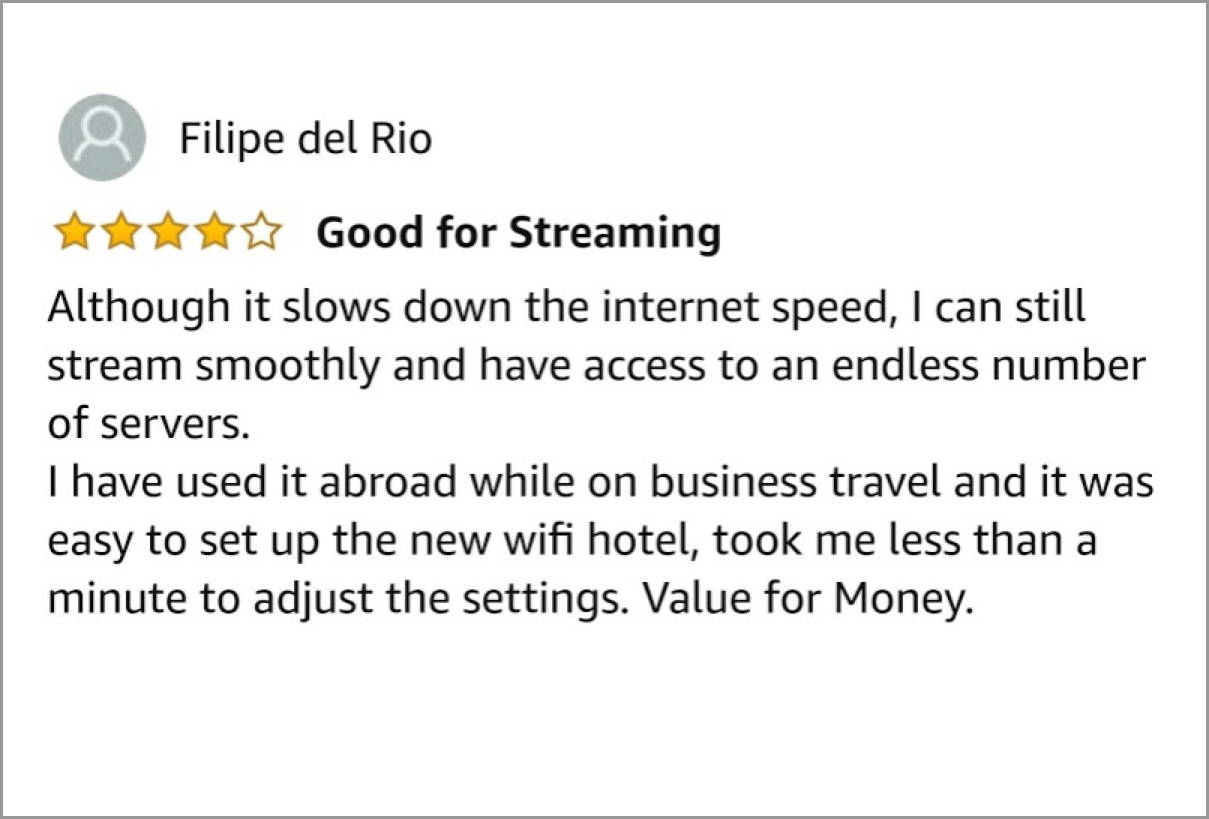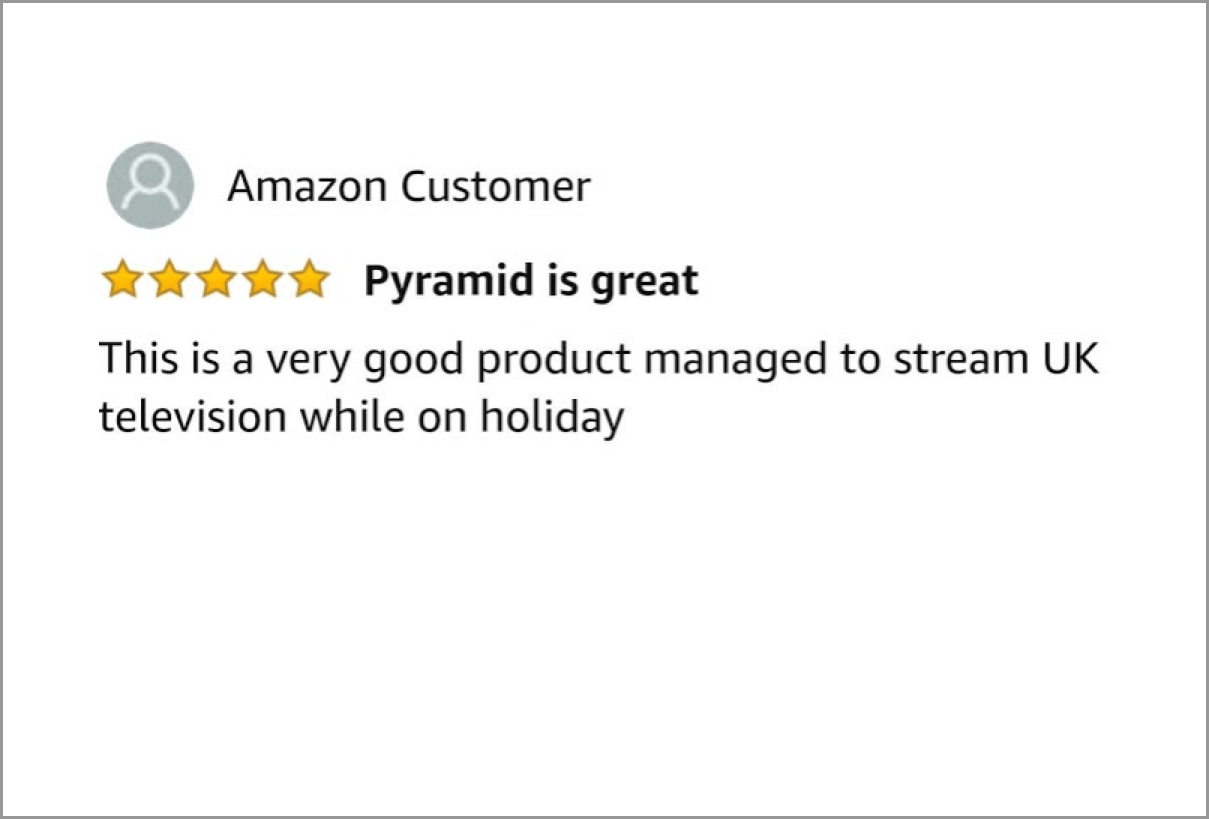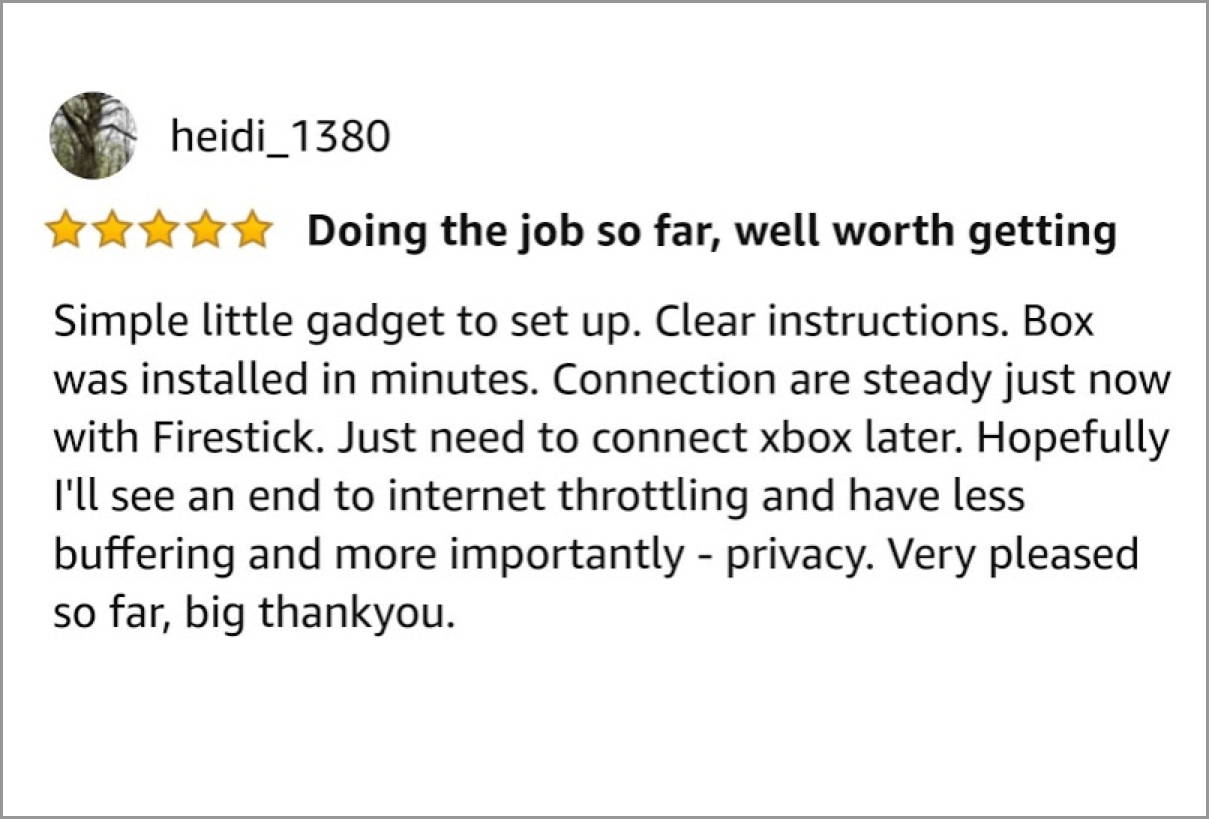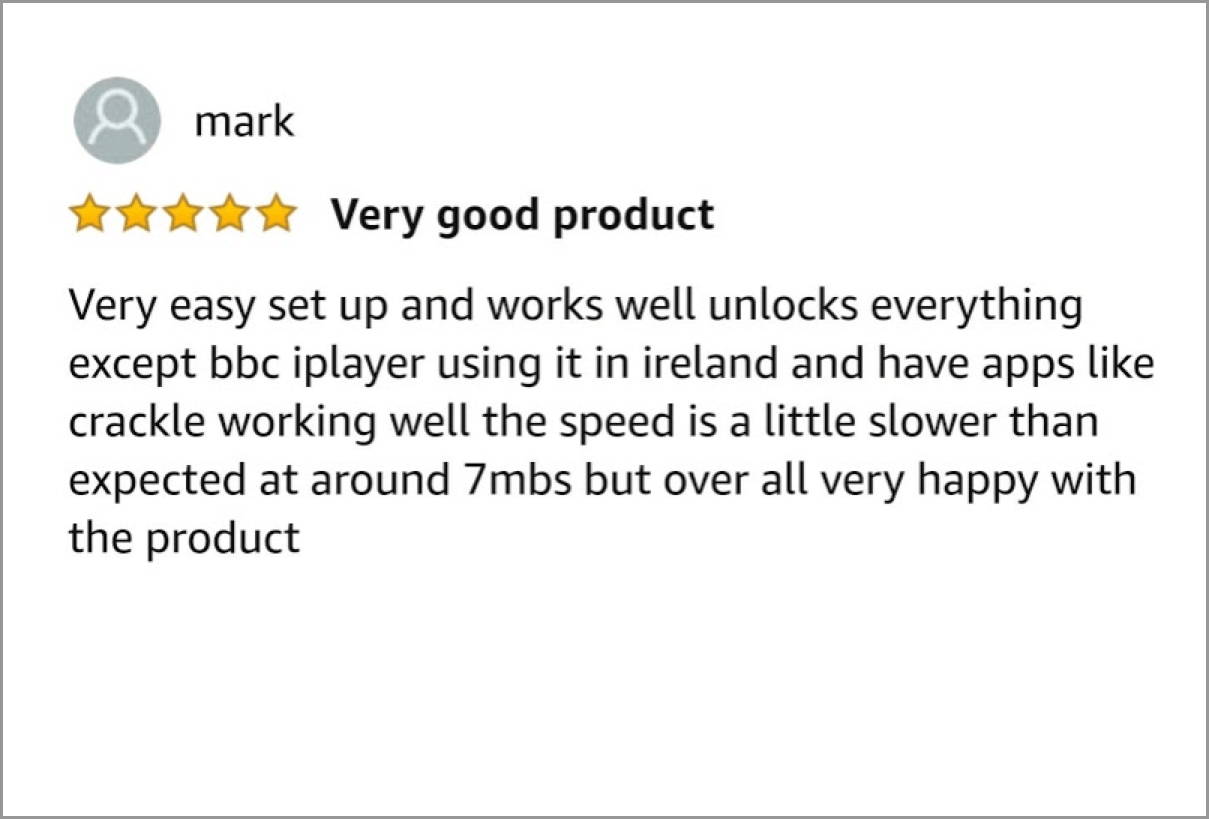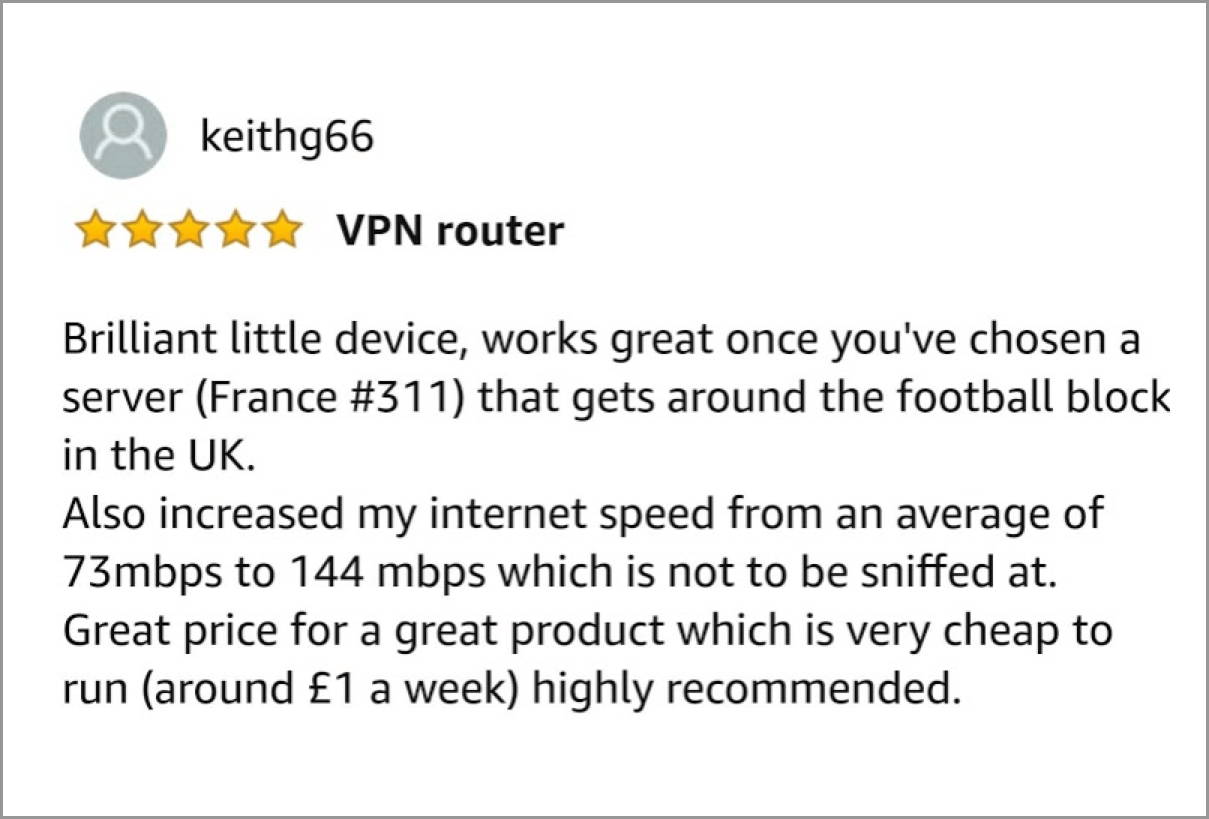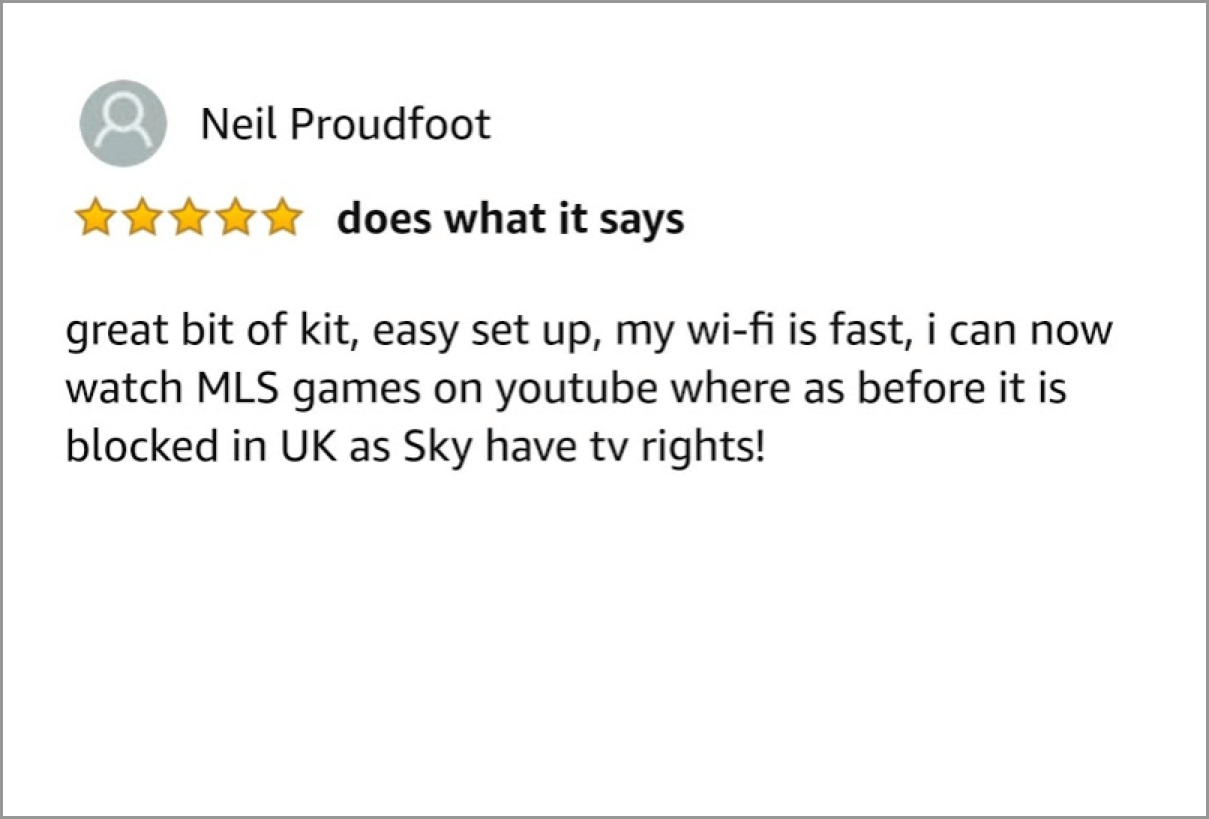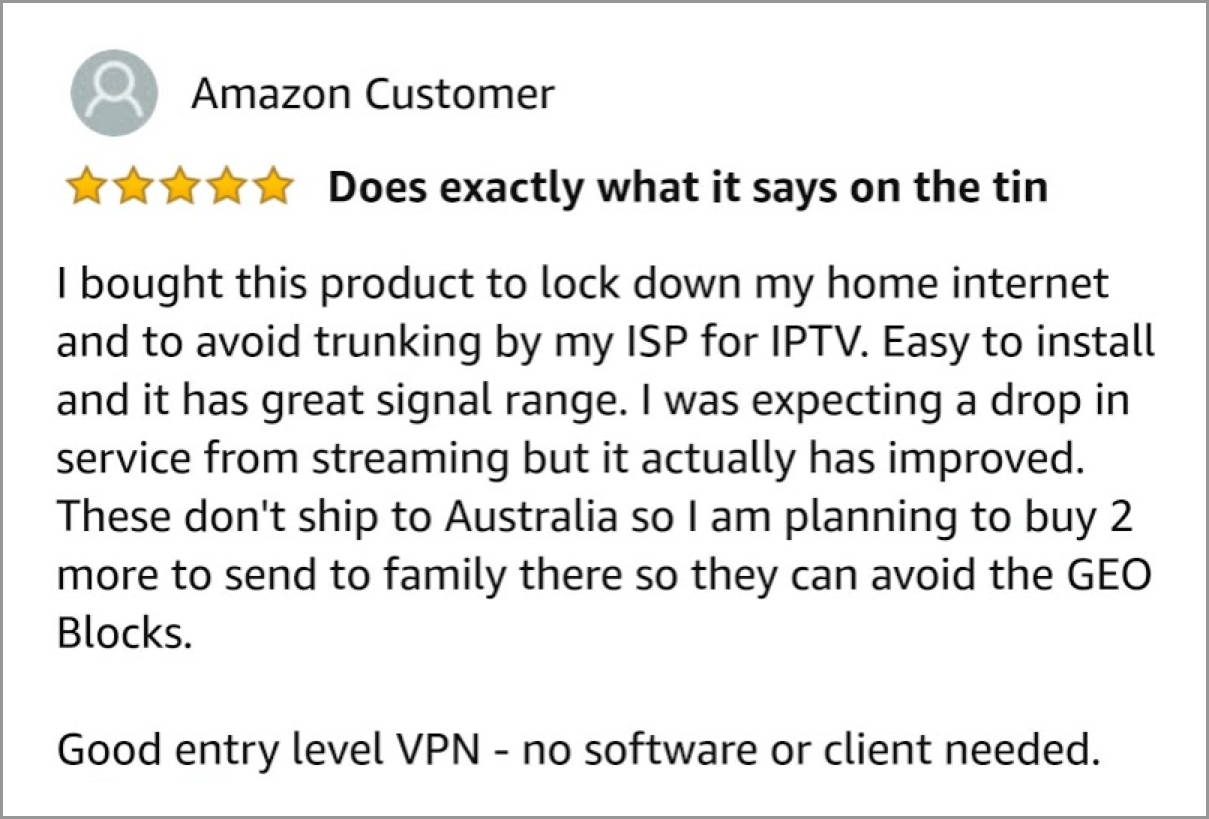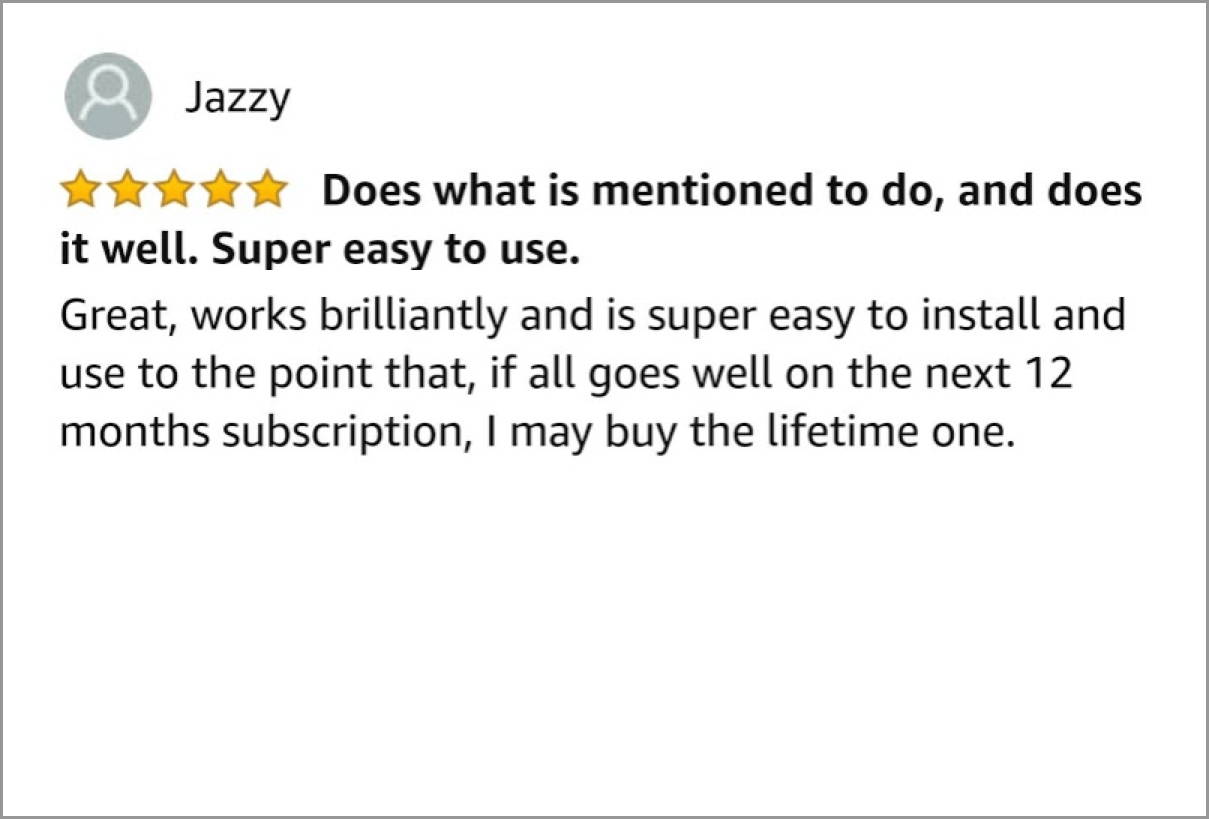 Frequently Asked Questions
What is Pyramid and how does it work?
Pyramid is a pocket-sized wireless router, that connects to any existing broadband router or public network.
Any device you connect to Pyramid can run over VPN to protect your privacy, unblock websites or apps that are unavailable in your location and keep you secure.
Set up takes 5 minutes - simply plug it in, pair with your WiFi then select a location using the simple Pyramid app.
Pyramid also has handy WiFi features including extending your wireless range by up to 1000sq ft and Private File-sharing. Tap here to learn more.
 How is it different from a normal VPN?
1) Pyramid can protect every device you own with no software or hassle. Just tap to connect.
2) SmartStream technology lets you enjoy your favourite streaming services globally - including Netflix US or iPlayer with far less proxy errors than traditional VPN.
3) Pyramid supports Smart TV, PlayStation, Roku, XBOX, Apple TV and lots of other devices that are not supported by traditional VPN
For a fuller comparison tap here to learn more or pop us a message.
Does it work without a subscription?
Yes, features such as Signal Boost and File Sharing are always free and don't need a subscription.
A subscription pass is only required for Premium VPN features. Passes auto-renew after expiry but can turn off renewal at any time by visiting pyramidwifi.com/myaccount
Does my pass start from the day I buy?
No, you can activate your pass at any time, you're always in control.
This also means that Pyramid makes a great gift and it can be set up by the person who will be using the product.
Does it work in my country?
Pyramid works worldwide and should be able to connect to any internet provider.
In some countries with more restrictive internet service providers, such as China or the UAE, it may be possible for Pyramid to be blocked. Pyramid is backed by a money-back guarantee if you find it doesn't work for your needs.
Does it work with Netflix US or my favourite streaming service?
Yes, Pyramid is one of the best VPN services for streaming support.
Our SmartStream™ technology helps avoid VPN or proxy errors and we support popular services such as Netflix US and BBC iPlayer. Whilst we cannot guarantee to support every streaming service in existence we do pride ourselves in being the world's most compatible VPN.
If you want to test Pyramid and see if it fits your needs, we offer a 30-day risk-free trial.
Do I need a SIM card or broadband connection?
Pyramid requires an internet connection, such as a broadband connection or public WiFi hotspot in order to get online.
It does not require or support SIM cards, although you can tether internet from your phone or a MiFi device by connecting over USB.
Can I return Pyramid if I decide it's not for me?
Our returns policy is simple. Love the product, or send it back for a full refund.
We offer a 30-day trial on any of our Pyramid device bundles, which means have 30 days to try it out and find out if you love it.
If you discover that Pyramid doesn't fit with your needs at any point within the first 30 days, return it for a full refund - no questions asked. See our returns policy for more details.
12 Months Free on our 2-Year Bundle 🔥
Save up to 58% on your Pyramid Pass with our great value bundles
Pyramid Box (£30)
+ £2.88/mo up-front
  Save £96  
£30 Device + £69 for the first 2 years
Pyramid Box (£30)
+ £3.89/mo upfront
  Save £37  
£30 Device + £46.70 for the first year
Pyramid Box (£30)
+ £6.99/mo billed monthly
  Save £0  
£30 Device + £6.99 for the first 1 month. No contracts, cancel anytime.
The bundle pass starts from the date you choose to activate. All bundles are fully refundable for 30 days.