Virtual Private Networks (VPN) are quickly becoming essential for internet users who want to get online privately and without annoying restrictions. 
They can make you secure and safer as well as get rid of annoying regional content restrictions.
VPN on Fire Stick
There is limited support for VPN apps on Fire Stick - but they often have proxy errors on leading streaming services. Fortunately, there is a better way to get the full benefits of VPN on Fire Stick and other devices…
Why use VPN on Fire Stick?
A reputable VPN works by sending all of your internet activity through an encrypted tunnel (a server) which makes your online activity anonymous from your internet provider.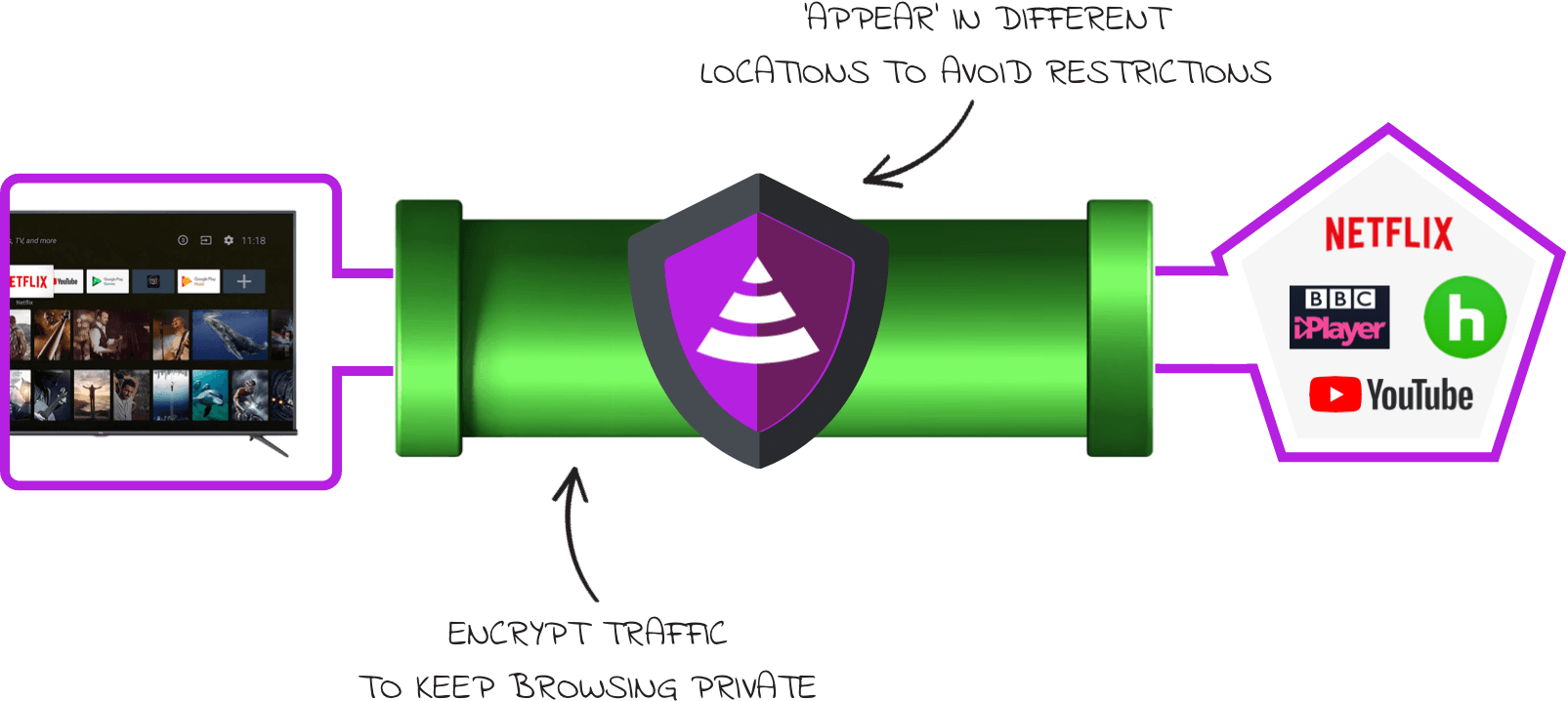 For most Fire Stick users, the key attraction of a VPN is to bypass geographical restrictions - those errors on services such as iPlayer that say 'Content unavailable in your location'. It can also be used to switch location on services such as Netflix so that you can access the full range of content and not need to put up with location-based price discrimination, where you pay the same amount as subscribers in other countries but only have access to a fraction of the content. 
There are some VPN apps available to download on Fire Stick although proxy errors are far more common on these devices than smartphone VPN - a network-level VPN such as Pyramid lets you watch your favourite content or IPTV without annoying errors.
How to Access VPN on Fire Stick 
The best solution to access VPN on Fire Stick is Pyramid. 
Pyramid is a WiFi box, which is smaller and lighter than a smartphone, and pairs with your existing broadband or any internet provider.
It's designed to deliver all the benefits of a VPN but with no need to install software or worry about whether it works on your device. 
That means you can go from plugging it in to enjoying VPN on all devices so not limited to the Fire Stick but also on Smart TV, consoles or any other device in less than 5 minutes.
There's also a simple-to-use app that allows you to switch location in seconds so that you can remove location restrictions and unlock content that is not typically available in your location.